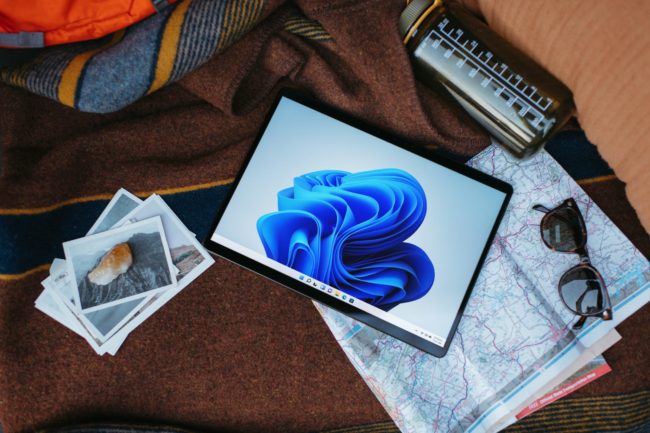 If you've ever traveled for business, it's probably no surprise that it is one of your biggest expenditures. Unfortunately, travel doesn't come cheap, and it's easy to fall off the tightrope balancing work/life and personal finances. The high cost of flights and hotels often takes a large chunk out of the budget. You might not think they have anything to do with each other, but they are very much tied together.
Business travel can cost you hundreds, even thousands of dollars a month if you don't follow some budget travel tips. Most employees have no idea how much they could be saving for their business if they only take the time to look into some cash-savings tips.
From car rental, parking, gas, and tolls to your dining and entertainment expenses, these 12 tips and tricks can help you save a significant amount of money when traveling for business.
The best time to buy airline tickets is when you're about a month away from departure. You can get a better price by booking early, but there's no guarantee that seats will still be available if you wait too long. If you're flying round-trip, try to book at least two weeks in advance.
If you're flying one way, book at least a week in advance. The earlier you book, the more likely you will find cheap fares on direct flights and the fewer options for connecting flights which means less competition for seats on that flight.
If a flight is sold out when you try to buy it, look at prices for other airlines or dates. You might find a lower fare than what was available when you first looked at the flights. Nevertheless, don't assume that the lowest fare is always the best value for your money when booking flights. It may not include checked bags or seat assignments, so check all options before booking your flight ticket.
If you're flying internationally, consider using an online travel agency because they often offer better rates than airlines themselves, although this varies depending on the airline. Don't forget to check out airfare sales periodically. Airlines frequently change their prices based on demand, so if there's a big event scheduled like a conference or trade show, expect ticket prices to be higher.
If you're flying from city to city, it can be tempting to book a flight connecting to an airport hub. But these connecting flights are more expensive and always longer than direct flights. Traveling through connecting flights for a business trip is that you'll need to change airlines and terminals, which means plenty of time spent in airports. If you want to save money on business travel, avoid connecting flights and book direct flights instead.
If you have to connect, choose shorter layovers with shorter connection times at the same terminal as your destination. You'll still have to get off the plane and go through security again, but it'll be much faster than making transfers between terminals and getting in line at the gate again.
The best way to save money on business travel is to use a comparison site that lets you search for and book your flights, hotels, and rental cars all in one place. These sites let you compare rates from hundreds of sites, including airlines, hotel chains, and car rental companies. Then check with the airline directly to see if they offer any discounts or incentives for booking directly through them.
When booking your trip, look for packages that include all three elements in one place. The package should include a flight, rental car, and hotel room if you are flying. Traveling by train or bus should include your transportation and accommodations.
If you find a great deal at one place but not another, don't hesitate to make the call to book your reservation with that company directly. You might have to pay a small fee if there isn't an online booking system, but it's worth it to get what you want at the price you want it at!
The trick is knowing how to compare rates online. Here are a few tips:
Use a Travel Website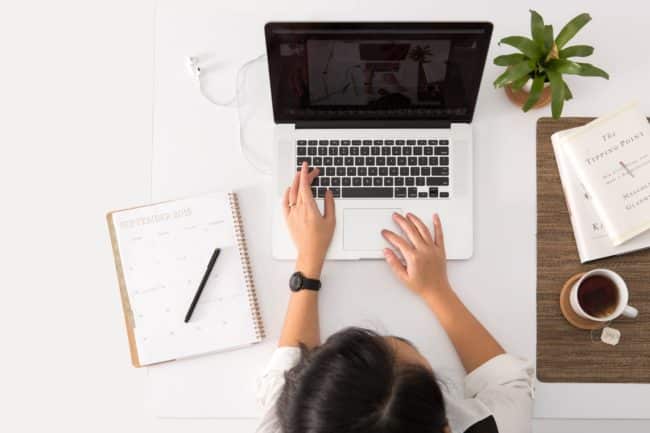 The easiest way to find a good rate on business travel is by using an online travel site as they'll help you compare prices and features easily. Online travel websites like Expedia, Cheapair, Orbitz, and Travelocity offer discounted rates on flights, hotels, and other services. They also have an extensive database of information about each city so you can find out what's happening before you arrive.
Look at Different Dates and Times
When searching for flights, try out different departure dates and times if the price seems too high. Sometimes, it can be much more affordable if you wait until later in the week or month.
Book Early or Late in the day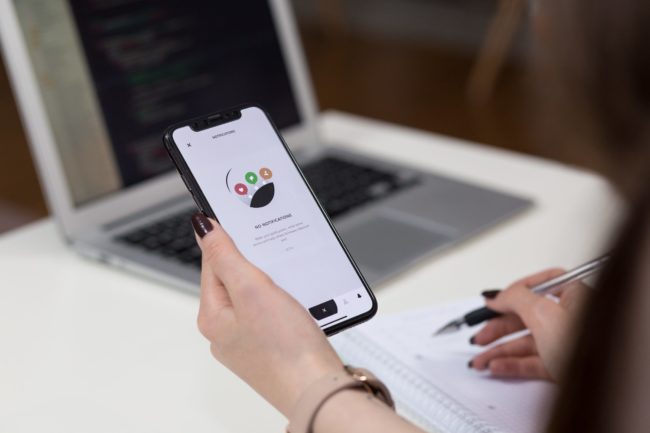 Airlines usually offer better rates if you book early in the morning or late at night when fewer people are booking tickets. However, hotels often have better deals when booked closer to check-in time to fill up empty rooms.
Consider a Travel Management Company
A travel management service is a third-party company that handles all of your business travel bookings. These services can help you save money by booking flights at off-peak times or finding deals on hotels and rental cars that are otherwise unavailable through traditional means.
They might also ensure that you're getting the best price on any upgrades or extras you want to be included in your trip. Many companies offer these services as an alternative to booking your own travel arrangements. Some even offer concierge services that will help you arrange other activities that you may need.
These companies cover all the logistics involved in booking your travel, from finding the best deals on flights to arranging for hotels and rental cars for you. They also make it easier for you to stay within your company's trip budget. It also makes booking flights and hotels easier than doing so yourself.
However, travel management companies cost money. So you will have to convince your employer to hire one. The benefit is that they save the business more money on travel than what they charge.
Save Money on Hotels by Booking Off-Peak Times
Hotels often have off-peak pricing during certain hours of the day or week. So check out their rates before booking a room during peak times like weekends or holidays.
Know that hotel prices vary by season. The best time to book is usually in the middle of the week. If you can't avoid traveling during peak seasons, try booking a room for just one night rather than two or three nights.
When possible, avoid the busiest times of the year when airlines are more likely to increase their fares. Most airlines offer discounted fares during certain times, such as after the holidays or slow travel periods like January and February.
The best way to find deals is by signing up for an airline's email list or following them on social media channels such as Twitter and Facebook.
Make Sure You're Getting the Best Deal
The best way to save money on business travel is to ensure you're getting the best deal on every expense.
If you will be staying in a hotel, it's worth checking out what other accommodation options are available. You might find another hotel nearby that offers cheaper rates than your chosen location. There are also many ways to reduce your costs when traveling by car or coach. You could share a car with another person or even use public transport instead of driving yourself.
For example, if you are booking a flight, you should compare the prices of flights on different airlines and routes before deciding on the best deal. Some airlines offer cheaper fares if they know they will have empty seats on their return flight home. They'll charge more for those seats because they know people will pay extra for them even if they don't need them so that they won't miss their connection in another city or country.
Use a Rewards Card for Your Travel Purchases
Rewards cards offer a variety of perks, including bonus points for travel spending. If you have a rewards card and pay for many flights or hotel rooms through the card, you can rack up many extra points or miles that you can redeem for free flights or hotel stays. This includes airline tickets, hotels, rental cars, and anything related to your trip.
If you don't have a rewards credit card yet, consider applying for one that has this benefit. You may even be able to get one with no annual fee. Use this card as much as possible while traveling to avoid losing any potential points.
Many airlines offer rewards programs where you earn points for each dollar spent — then use those points toward future flights or other perks like upgrades or gift cards.
For instance, you may receive miles for every dollar spent on tickets booked through an airline's website. The miles can then be redeemed for free flights and other benefits such as priority boarding and access to the airline's Club lounges.
Use Airbnb For Longer Trips
Airbnb has several options that can save you money and give you a more authentic experience in the city you're visiting. This is especially true if you're traveling with colleagues and want to be able to cook meals together or feel like you're at home after work hours.
Airbnb offers cheaper alternatives to traditional hotels for longer trips, especially in cities with expensive hotels and high costs. The company also has options for single rooms with shared bathrooms and kitchens, which are great for people who don't want to spend too much money on a hotel room and don't want to eat out every night either!
If you don't mind staying in an apartment or house instead of a hotel, consider using Airbnb. Plus, you can find some great places in popular destinations that will feel like a home away from home. If you're worried about safety, check out reviews and look at pictures before booking any place through Airbnb.
Airbnb has a business travel section with listings designed specifically for travelers who need long-term stays, such as those looking for a place to stay while attending an event or working on a project.
If you're not sure if your company will reimburse you for your expenses when traveling for work, get in touch with your manager or HR department before booking anything!
Consider Driving Instead of Flying
Flying has become so commonplace that people forget how expensive it is, especially if you're not flying coach or economy class. If you're driving instead, it's sometimes cheaper and faster than flying. If you live near an airport and drive to another city where your meeting takes place, it can be more cost-effective than flying directly to the airport closest to your meeting location.
If you plan to drive, consider making the trip with other people who want to go in the same direction. You could split gas costs, car rental fees, and hotel costs. Also, make sure to fill up your tank before heading out on your trip so that you don't have to stop for extra fuel along the way.
Here are some reasons why driving may be the better choice:
It Might be Cheaper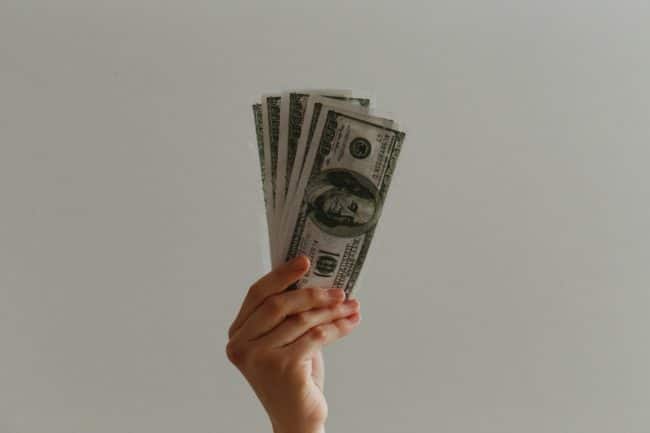 You can sometimes rent a car or buy one outright at a lower cost than flying and paying for airfare, baggage fees, and other services that may not be included in your ticket price.
A car rental can be half the cost of a plane ticket, and it's not hard to find a rental place near your destination. If you don't have a car and don't want to rent one, consider taking public transportation.
But, if you have to drive a long distance and stay multiple days, the costs of a rental car can be much more than airfare. Remember, you are charged each day you have the rental car, not just the days you're driving to and from your destination. So, in some cases, air travel is cheaper.
You Have More Control Over Your Schedule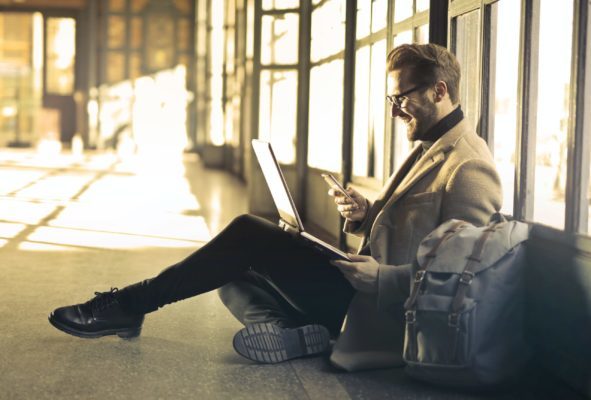 If there's an accident or bad weather on the way to your destination airport, it could delay your flight and make you late for meetings with clients. Driving allows you to choose routes based on traffic conditions and avoid unexpected delays.
Plus, you get to leave on your schedule and make stops when you want to.
No Security Checks or Long Lines at the Airport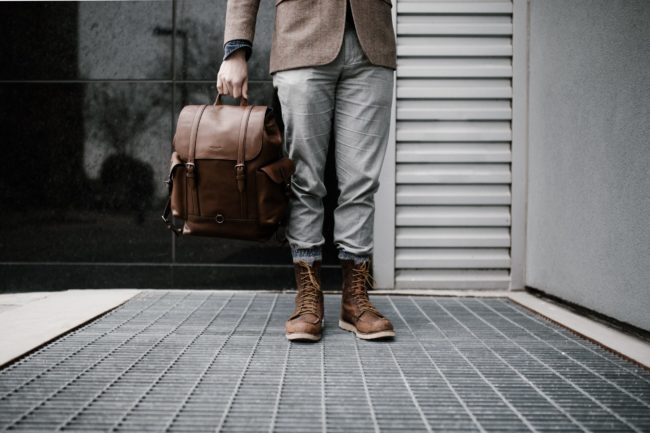 When you're flying, there are so many security checks that it feels like an eternity before you get on the flight itself. There aren't any security checks or long lines when you drive to your destination! Just hop in your car and go!
Ask for Discounts and Freebies
One of the ways to save money on business travel is by asking for discounts and freebies. In fact, this is one of the best ways to save money on business travel because it doesn't require lots of effort or cost on your part. All you need to do is ask, and if they are willing to give you a discount or a freebie, you'll be saving money right away.
Here are some tips on how to ask for discounts and freebies when traveling:
Sign Up for a Rewards Credit Card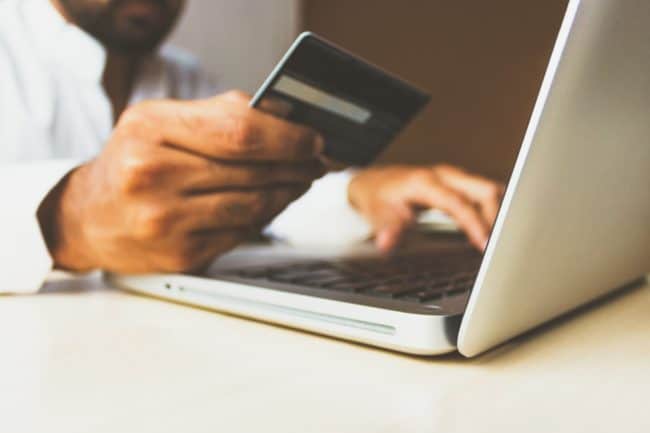 The perks of these cards can range from cash back to free hotel stays, depending on which one you choose. But even if you don't want to go through the hassle of signing up for a new credit card, many companies offer discounts on the spot for getting their credit card.
Use social media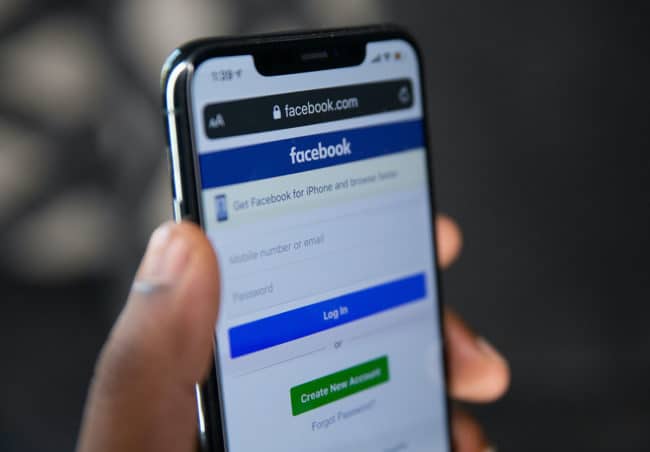 If you're going somewhere with hotels or restaurants you're interested in, check out their Facebook pages or follow them on Twitter. Many companies will offer special deals for people who follow them online. Sometimes, the offers are even better than they'll give you over the phone!
Search Online for Coupons and Discounts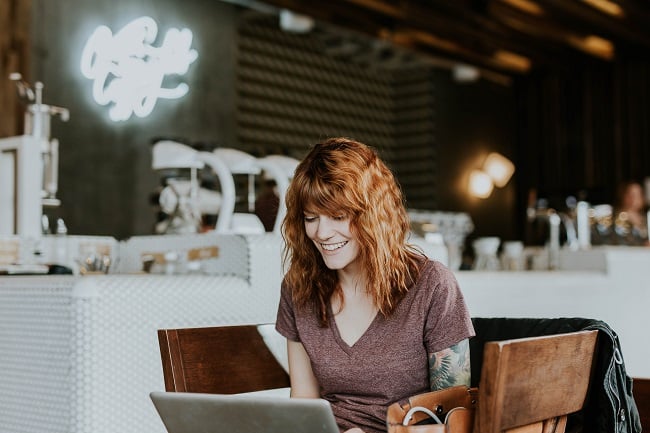 If there's a particular hotel or restaurant you have your heart set on, search online for coupons and discounts, there are plenty out there! You'll often find vouchers for free appetizers at restaurants or discounted rooms at hotels if you do some digging around before calling to book your room or table reservations.
Ask For Referrals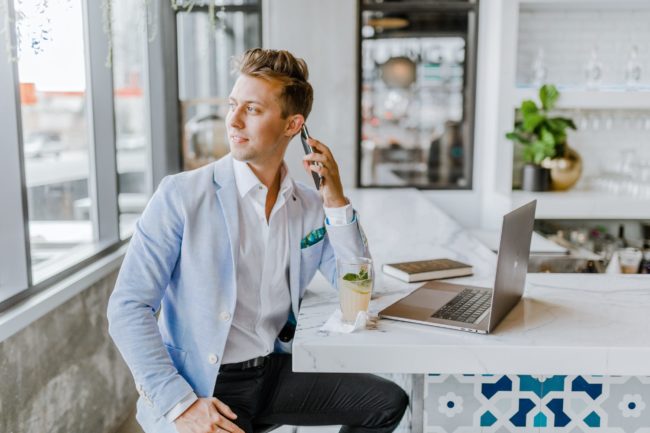 Ask friends or family members if they know anyone who works at the location where you're planning on staying or eating. They might be able to get a discount code that can save!
Packing light is one of the most important skills for business travelers. It can save you money on baggage fees and reduce stress when there's less stuff to carry around.
Keep a list of what you need and stick to it. Before heading out on a trip, make a list of everything you need to take with you. This way, when you pack your bag, make sure everything is on there and nothing extra has been added in case of emergencies at the last minute.
You'll also know exactly how much space each item will take up in your bag, so there won't be any last-minute cramming in of items that don't fit or, worse yet — items that do fit but shouldn't!
If you can make do with just one bag or suitcase for a weeklong trip, great! If not, try to limit yourself to two pieces of luggage at most. Check out these tips on how to pack light:
Roll your clothes instead of folding them. Rolling makes them take up less space and keep their creases.

Use compression bags to pack smaller items like socks, underwear, and shirts. These bags compress your clothes to take up less space in your suitcase or duffel bag.

Use packing cubes to separate outfits, so they're easy to find when you need them.
Use Public Transportation Whenever Possible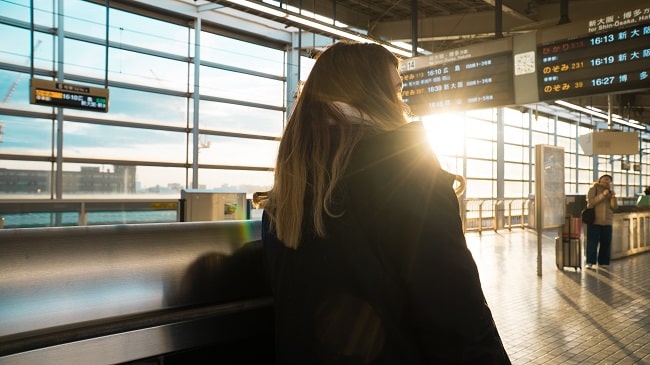 If your destination is walkable or even if it isn't, consider using public transportation instead of renting a car or taking cabs and Ubers everywhere. You'll save on gas and insurance, not to mention wear and tear on your vehicle. Plus, parking fees can add up quickly when you're in an unfamiliar area.
Additionally, public transportation is best if your destination has excellent public transportation options or is not too far from a major airport where rental cars are plentiful and affordable. If possible, try taking public transportation from the airport into town to avoid worrying about finding parking or getting lost in unfamiliar territory once you arrive at your destination city.
Bottom Line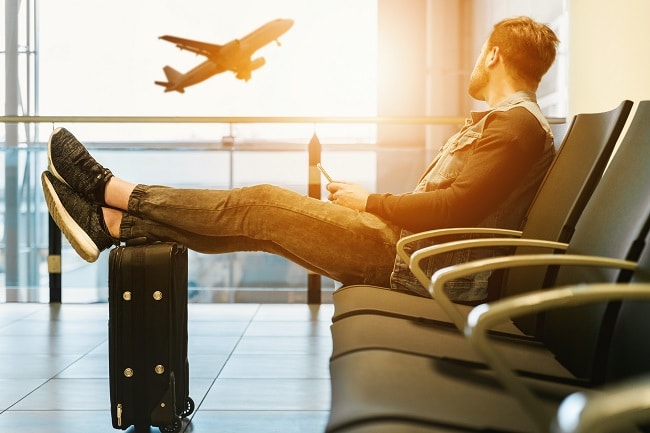 The best advice on saving money during business travel we have is not to neglect the small details. Many things, even seemingly trivial business travel expenses, can add up and cost you more than you would expect. Always keep an eye on your spending, stay organized, and compare flights often.
You could save yourself hundreds or even thousands of dollars on business travel this year by following the 12 tips we provided above. A bit of planning and effort can go a long way towards minimizing your travel costs, so set aside some time to implement these ideas in your own life and lower your business travel expenses.